Welcome and MAGA
Dear Hill Country Republicans:
The Hill Country Republican Club (HCRC) is a proactive group of both men and women Republicans that sponsor events and meetings to promote constitutionally-based, conservative principles of government while seeking to support candidates who represent those principles. We are very conservative and non-partisan in municipal elections.
Our club president, Jack Pratt, has undergone emergency open heart quadrupple bypass surgery. Therefore we will not have a meeting in April.

We wish him a speedy recovery.
This election fraud isn't just about President Trump. It is about the integrity of the system and protecting the rights of every American to have their votes counted fairly and accurately.


<![if !supportLineBreakNewLine]> Rep. Andrew Murr to Chair House Committee on Corrections AUSTIN, TX - This week, Speaker Dade Phelan of the Texas House of Representatives named State Representative Andrew Murr (R-Junction) as the incoming Chairman of the House Committee on Corrections.

"I am beyond humbled and honored to be named the Chairman of this committee, and for the trust Speaker Phelan has place in me." said Rep. Murr. "This committee serves a crucial purpose in the realm of criminal justice and is tasked with oversight of state agencies like the Texas Department of Criminal Justice, among others. I look forward to working closely with all the members of the committee to pass meaningful and much-needed legislation this session."

In addition to this appointment, Rep. Murr was also appointed to serve another term on the House Committee on Criminal Jurisprudence and will begin a new appointment to the House Committee on Redistricting. The Criminal Jurisprudence Committee oversees all matters related to Texas criminal law and the Redistricting Committee oversees the redistricting of state legislative, congressional and judicial district boundaries.

Representative Andrew Murr was first elected in 2014 to represent District 53 in the Texas House of Representatives. Among other state commission and board appointments, Rep. Murr previously served in a variety of leadership positions in the Texas House including Vice-Chair of the Juvenile Justice and Family Issues Committee and Vice-Chair of the Texas House Republican Caucus Policy Committee.

An eighth generation Texan, Representative Murr attended Texas A&M University and graduated from Texas Tech University School of Law. Rep Murr lives on a family ranch, raises cattle and maintains a general law practice while being a member of Trinity Episcopal Church in Junction, Texas.

House District 53 includes Bandera, Crockett, Edwards, Kimble, Kerr, Llano, Mason, Medina, Menard, Real, Schleicher and Sutton Counties and covers approximately 15,000 square miles of rural Texas.
<![endif]>
Don't Fall Victim to the Lies and Deceit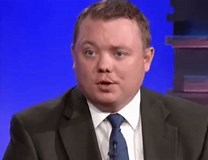 Matt Mackowiak at February's Meeting
The resurgence of Covid 19 in the Hill Country has led us to cancel the
February 9th meeting. After many of you have contacting us with your
concerns about attending a meeting in February, we have canceled this
meeting. We understand that this change may offer relief to some, and
frustration to others. We sincerely regret any inconvenience it causes.
Commissioner Wayne Christian at January's Meeting
A lifelong conservative businessman, Wayne Christian was elected as our 50th Texas Railroad Commissioner in November 2016. Since taking office,
Commissioner Christian has been appointed by Governor Greg Abbott
to the Interstate Oil and Gas Compact Commission (IOGCC) as the Official Representative of Texas.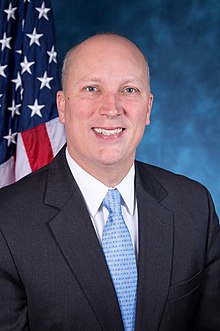 Congressman Chip Roy at August's Meeting
The Congressman laid out the current key legislative issues and
the challenges we all face as we move forward and keep
Texas Red.
LTC Allen West Speaking at July's Meeting
What a eloquent and informative presentation Colonel West gave at on July meeting at the KROC Community Center.

Democrats vs Socialism vs Communism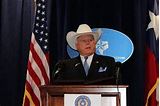 Agriculture Commissioner gave an outstanding presentation on Texas Agriculture.
Honorable Sid Miller is recognized as a national conservative icon. He has represented Texas on a national and international stage and is endorsed by multiple groups including President Trump, the NRA, Texas Right to Life, and the Texan Republican Assembly. Commissioner Miller has solidified his position as Trump's right-hand man in Texas.
February's Speaker Rep Andrew Murr

gave a fantastic update on Texas legislative matters